Toddler falls into well in Belmopan
Belmopan, CAYO. Monday, January 30, 2017. A toddler just over a year old has died after falling into a well in Belmopan.
The incident happened on Saturday afternoon in Maya Mopan.
The mother of the child Lorena Duarte told police that just before one o'clock on Saturday she was alerted of the tragedy by the sound of screaming coming from the backyard.
When Duarte went to investigate, she found her baby, Edwin Lorenzo Duarte inside of the well behind the house.
The child's body was retrieved and taken to the Western Regional Hospital, but by that time, there was nothing that could have been done to save the child's life and he was pronounced dead.
A post mortem examination is scheduled to determine the cause of death, which at this time appears to be a case of drowning.
_____________________________________________________________________________________________
This report is sponsored by: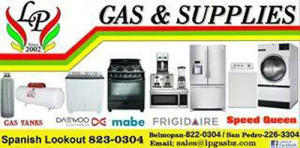 _____________________________________________________________________________________________